Metal Roofs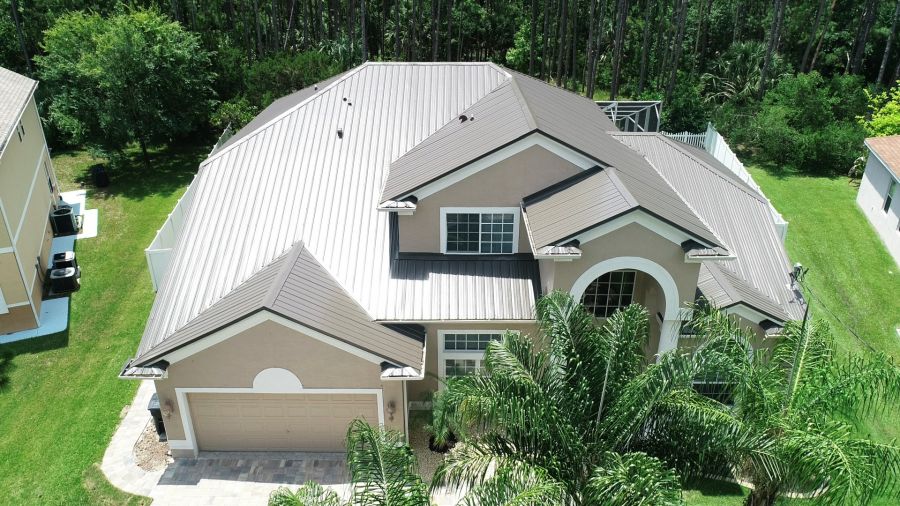 Metal Roofing has been gaining popularity with the increasing interest in energy-efficient roofing materials. They are not only used for commercial buildings but are an attractive option for residential roofs as well. With our extensive knowledge of metal roof materials, P.J. Roofing, Inc can expertly install or repair your metal roof. Metal re-roofing is also a great option for those who want to change to a more sustainable roofing material!
---
Call for a FREE Quote
---
Metal Roofs Last for Decades
P.J. Roofing, Inc has installed a variety of metal roofs for customers who want a durable and low maintenance roof that is also aesthetically pleasing. You can rely on P.J. Roofing, Inc to perform your metal roof installation with the highest standards of craftsmanship.
Different Types of Metal Roof Materials
Today's metal roofs are made to look like other roofing products. They can be any texture, pattern, or color. There are metal shingle roofing; metal tile roofing and metal shake roofing materials available, along with a wide variety of other metal roofing products.
Call P.J. Roofing, Inc today for your commercial metal roof or residential metal roof project and utilize our 7 years of expertise in installing Galvanized Steel Roofs, Aluminum Roofs, Stainless Steel Roofs, Zinc Roofs, Copper Roofs, Titanium Roofs, Tin Roofs, Standing Seam Metal Roofs, and Corrugated Roofs.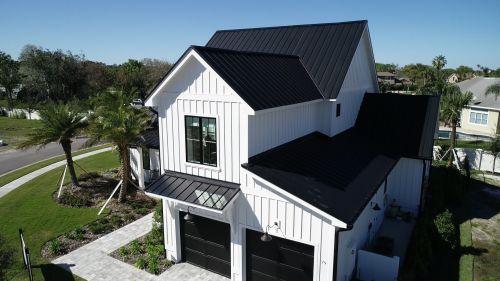 Energy Savings With Metal Roofing
Is a metal roof worth it financially? You bet! A metal roof with a premium color finish is also a cool roof. Through testing at Oak Ridge National Laboratory, it has been proven that an asphalt shingle roof traps heat in your attic. But an Energy Star rated roof reflects heat while the pigments in the color finish re-emit heat giving you a cooler attic. In fact, the Metal Roofing Alliance has a study that showed that a metal roof can save up to 40% of the energy costs to cool your home as compared to shingles.
P.J. Roofing, Inc is in partnership with Tri County Metals. They offer the Duke the Defender Series paint systems with their metal roofing panels. All of our colors are Energy Star "Cool Roofs" colors to provide superior fade and chalk resistance.
You may be asking, "but what does 'Cool Roof' color really mean to my wallet?". Let's talk about "Cool Roof" math: The average Floridian home electric bill used to cool their home is $140 per month. Using a cool roof can save as much as 30% in cooling energy savings which in the case of the average cooling cost is a savings of $42 each month! When you consider these savings over time, you will save over $7,500 in 15 years and more than $15,000 over the course of 30 years. A cool roof will pay for itself over time.
PROJECT GALLERY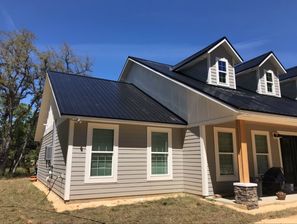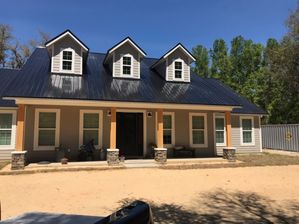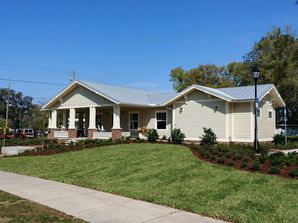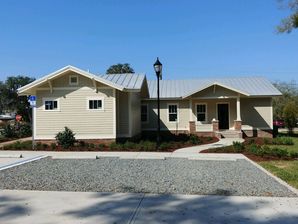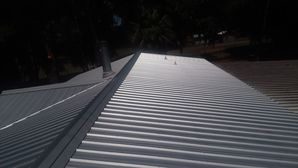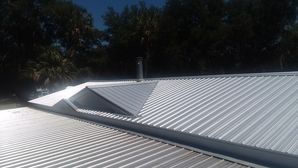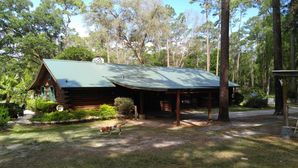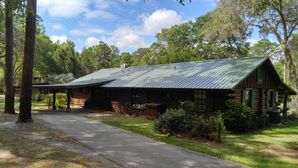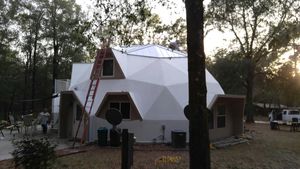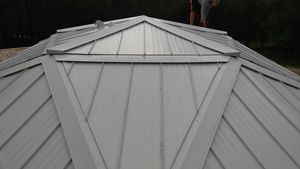 AVAILABLE METAL COLORS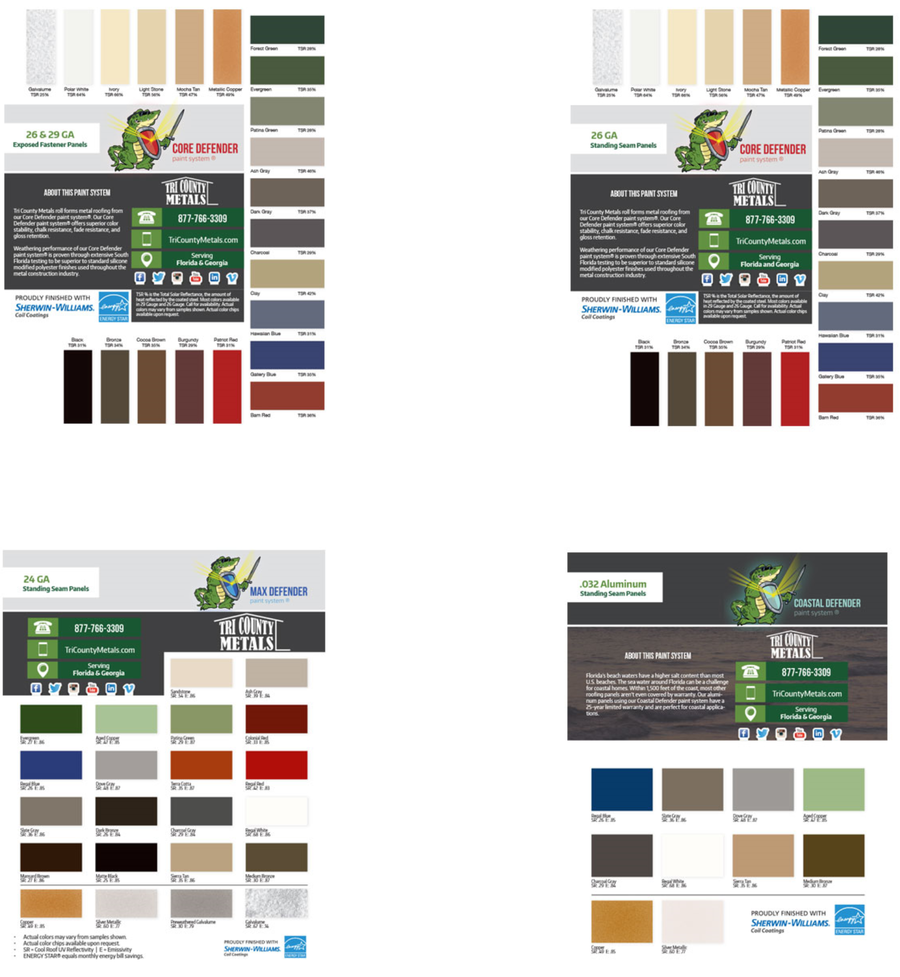 AVAILABLE PROFILE PANELS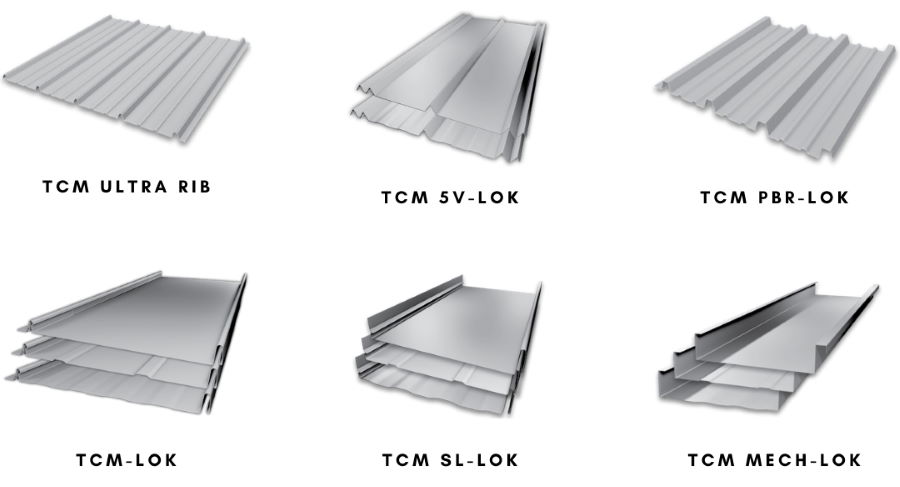 ---
Call for a FREE Quote
---
---
Call for Fast FREE Quote
Dial Area Code first please.
---